2021 Convention
2021 Annual Convention
Tuesday, August 24, 2021 to Saturday, August 28, 2021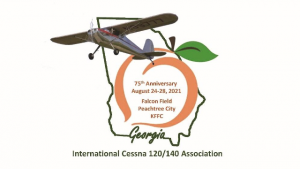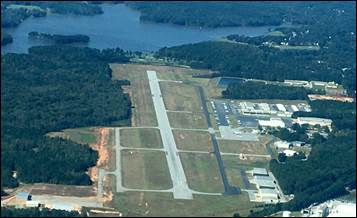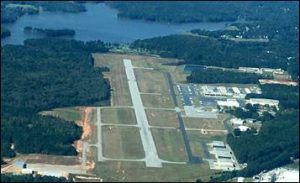 Christian and Heidi Vehrs would love to welcome you to our fair city for the International Cessna 120/140 annual convention. This year marks the 75th Anniversary of our beloved airplanes and we are excited to be the hosts for this year's event.
The convention airport is Falcon Field (KFFC) in Peachtree City, Georgia, home of the Dixie Wing of the CAF.
We have a schedule that includes plenty of group flying activities such as the Poker Run on Wednesday and the tour of the McCauley Propeller facility in Columbus on Thursday. The Wednesday Poker run will fly over sight-seeing locations such as Lake Lanier, Stone Mountain, Pinewood Movie Studios, the Atlanta Motor Speedway, and will include a stop at the Huey/Cobra flight museum. We will have a lunch at one of the poker run locations on Wednesday, and dinner at the CAF hangar Thursday evening. There will be a Maintenance forum, lunch, and the flying games at the airport Friday, with the hotel banquet Friday evening, and a Saturday morning departure.
There should also be a historic moment during the convention when two significant airplanes will be on the field together for the first time ever!
The first one being N89777, a 1946 Cessna 120. This aircraft started life as an original Cessna Employee Flying Club airplane that is currently still polished in its original trim! Check out the convention logo, it includes an image of N89777 as a tribute to our 75th anniversary. 
The second significant aircraft is N3779V, which is the prototype and first production 1949 Cessna 140A. This aircraft has just completed a full restoration and will be making its first convention appearance this year. These two aircraft are planning to lead the flyout to Columbus for the McCauley Propeller tour. Don't miss this opportunity to fly together and be a part of history.
The tourist attractions here in Atlanta certainly provide something for everyone so come early, stay late and enjoy everything we have to offer. I have blocked rooms at the hotels starting the Sunday evening before the convention. That will allow anyone to come in a little early if they need to skirt some weather, or if you would like to get more sight-seeing and activities in during the week. Heidi and I will be available all year to help plan your visit, and we would love to show you our beautiful area.
This should be a great one! Make plans to join us.
Christian and Heidi Vehrs, Georgia State Reps