Help – Joining the Association
About the Association
We encourage everyone who owns or is interested in Cessna 120-140 planes to join the Association. Members have exclusive access to Member Resources, Member Directory, and more!
Our goal is to keep these over-sixty-year-old aircraft flying safely and economically. The Association provides a forum for disseminating and exchanging information about restoring, maintaining and operating the Cessna 120, 140 and 140A aircraft. The most complete technical information about maintaining, preserving and operating Cessna 120, 140 and 140A aircraft as been collected by the Association into one document, which is available for sale. We publish a quarterly newsletter that provides additional technical information, as well as aircraft and parts for sale, active STC's, supplier resources, Association-sponsored flying events and articles about flying our aircraft.
Accessing Member Resources
How can I create an account?

Click "Join or Renew" on the top navigation bar or click here. It will take you to a page with these options: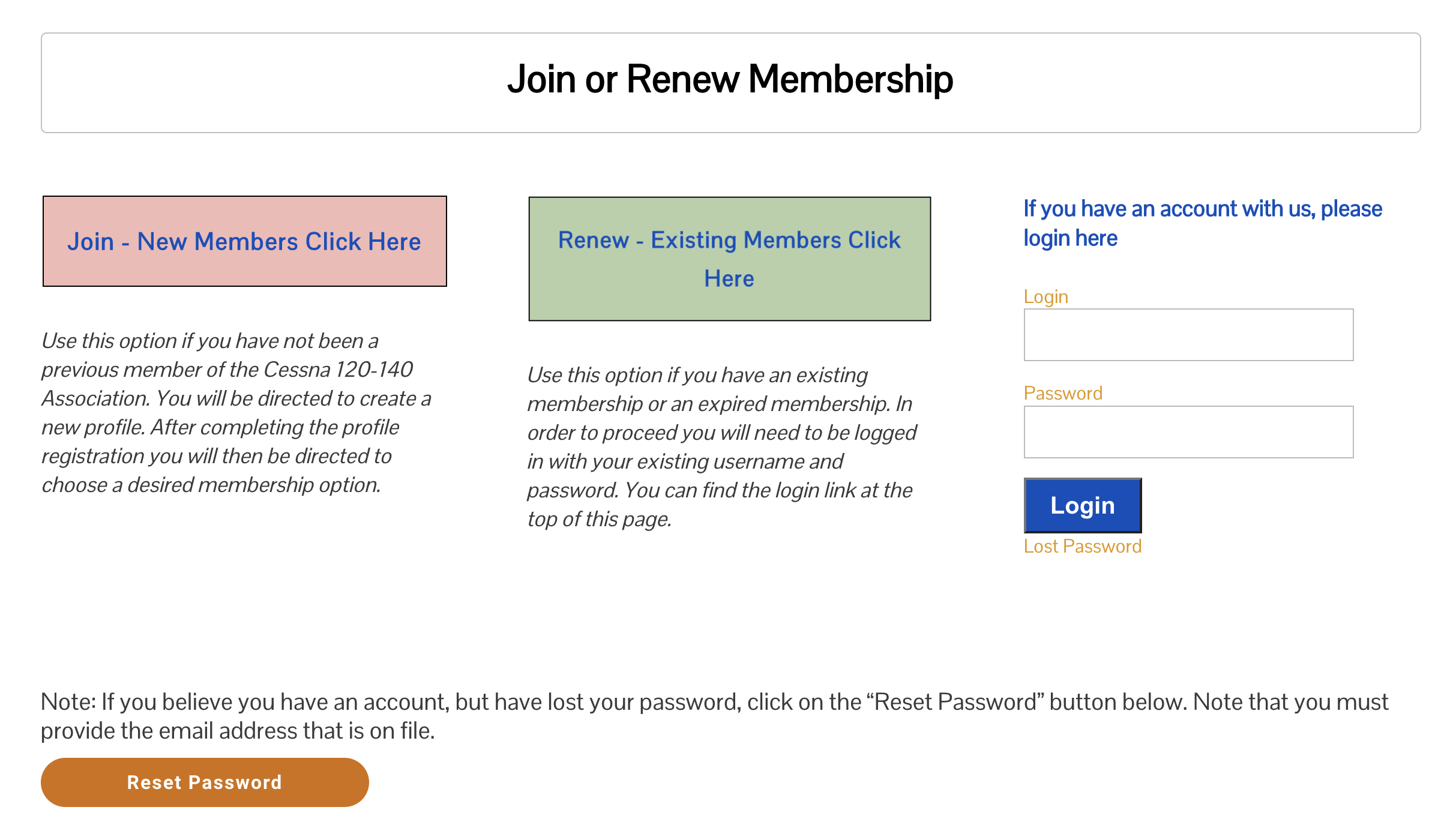 If you have never created an account with the Cessna 120-140 Association (even on the old site), choose the first option "Join – New Members Click Here". This will take you to the sign up page — fill out your information and your account will be created.
How can I pay for a membership?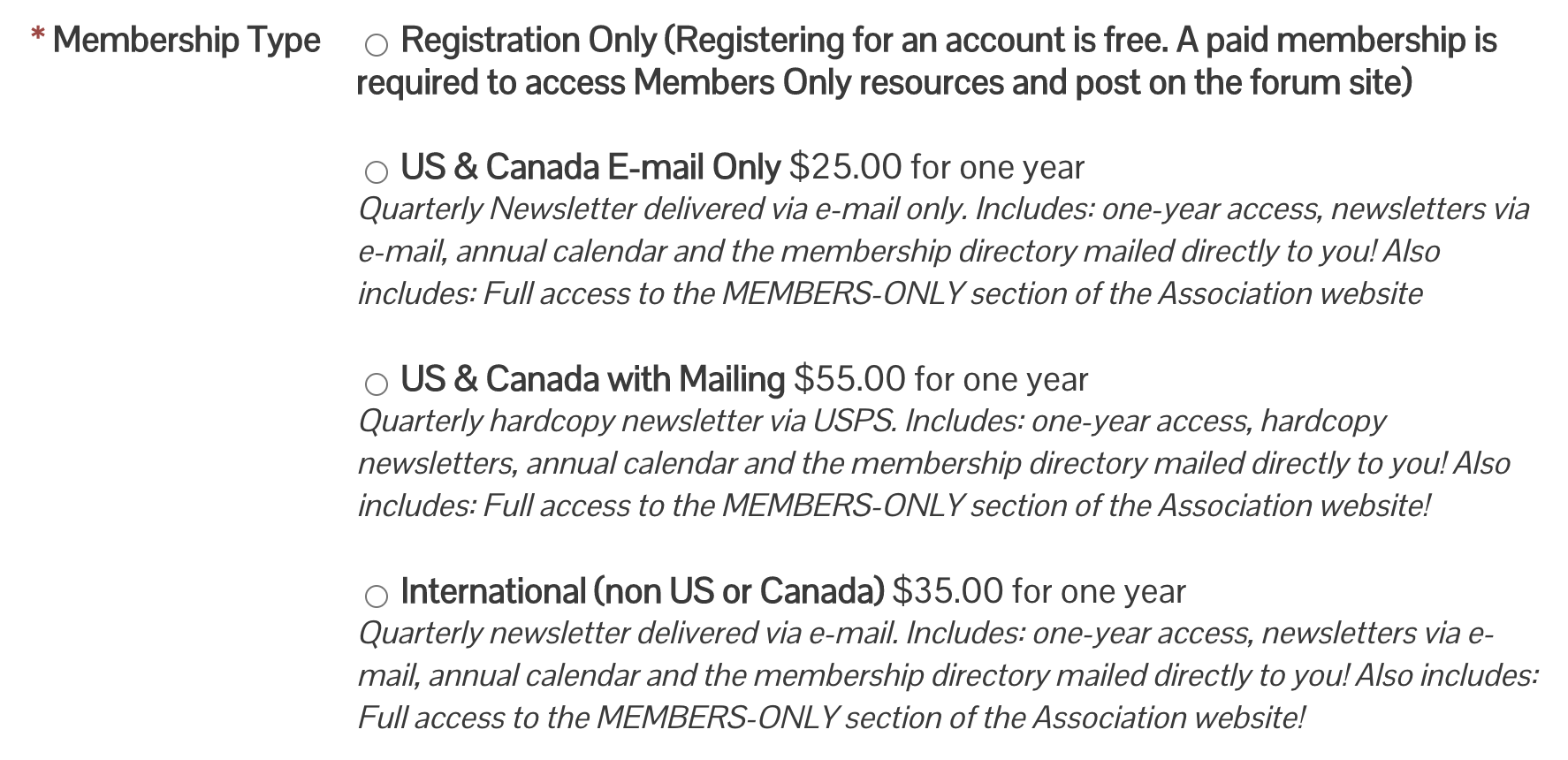 At the sign up page, you have 4 options. You can purchase 1 of the 3 memberships, or you can select "I do not want to purchase a membership at this moment." If you choose to not purchase a membership during sign up, you can always pay for one after creating an account.
I do not have a PayPal account! How can I pay?
Good question. The Association uses PayPal for all payments and PayPal offers Guest Checkout. You can enter your credit card information even without a PayPal account. Refer to the screenshot below.
**Your information is always kept confidential and secure. The Association does not collect any card information.**